eBook
10 Best Practices for Building a Winning Self-Paced Customer Training Program
More than ever, customers expect hands-on, personalized, convenient learning experiences. Not surprisingly, self-paced customer training has surged in popularity, with self-paced course offerings increasing by 20% in 2023 alone.
Find out how self-paced training can improve your onboarding and customer satisfaction, and what you need in order to develop an outstanding program.
Read this eBook to learn:
How to define your customer training goals and key performance indicators for your program.
Innovative techniques and practices to make your program more hands-on and collaborative.
What you need to know in order to select technology that supports your training.
What's involved in creating effective customer training material.
How you can use analytics to optimize customer onboarding.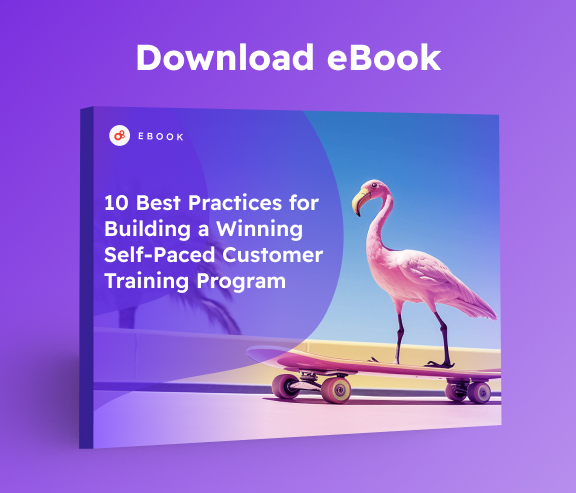 Join over 1 million users and Fortune 500 companies using CloudShare