9 Metrics to Help You Build a More Effective Sales Engineering Team



Sales engineers perform a vital role in closing more deals. If you're like most technology companies, you struggle to measure SE performance and extract meaningful conclusions to optimize it
This eBook presents nine important metrics, explains them in simple terms, and offers suggestions for applying them to improve pre-sales performance.
Check it out and learn how to:
Showcase product benefits in an interactive, real-world environment
Reduce the cost (and increase the scale) of delivering demos
Gain the visibility needed to accelerate sales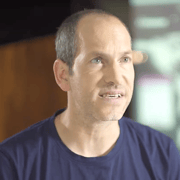 "CloudShare provides a large library of APIs which allow us to easily build an application called Demo Point, allowing the entire Check Point team to demo new solutions very close to their launch date. This facilitates much shorter time to market, which is an asset in today's cybersecurity ecosystem."
Jony Fischbein, CISO
Check Point Software Technologies
Accelerating full business lifecycles for thousands of worldwide enterprises, including: