INDUSTRY REPORT
The State of Virtual Software Training in 2023

How Training Can Recession-Proof Your Organization
Did you know that customer satisfaction and employee competence are the top training goals in 2023?

That's just one of many valuable insights we discovered in our survey of 150+ software training leaders!

This report uncovers budget priorities, top goals, greatest challenges, and more–in short, the trends shaping virtual software training in 2023, and how these compare to 2022.

Wondering whether training budgets are growing or shrinking, and how well other training leaders are measuring their value for their organizations?
Download the full report to discover:
How the state of the economy is affecting training in 2023
What's more popular: VILT or self-paced training
Which training challenges have intensified since 2022
The top 5 training budget priorities
The one software training tool that 53% of our respondents are already using
And more!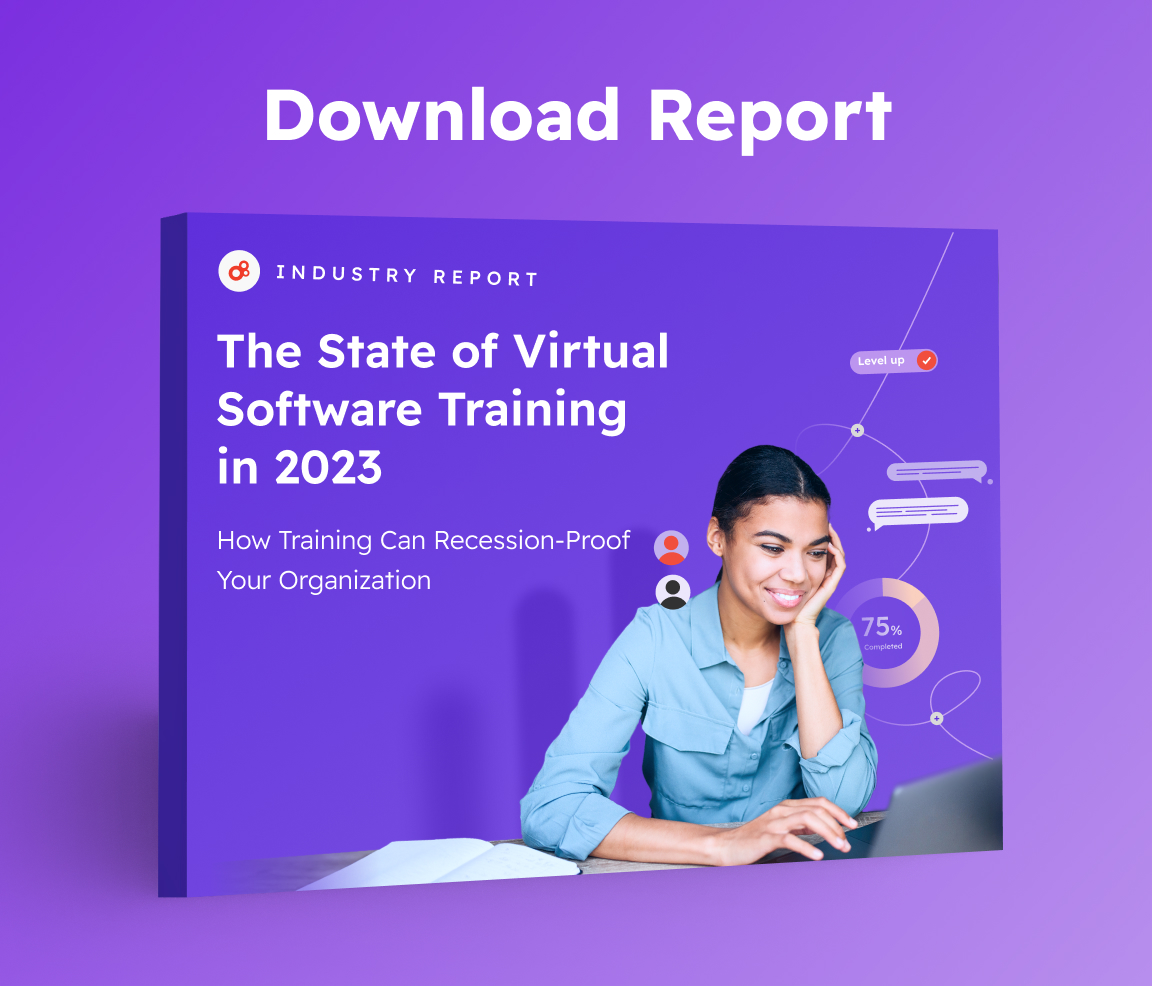 Join over 1 million users and Fortune 500 companies using CloudShare