CloudShare & Qlik | Webinar On-Demand
How to Build an Effective and Profitable Self-Paced Training Program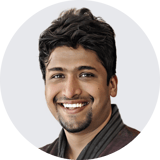 Principal Solutions Architect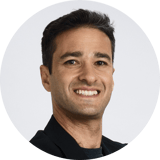 Head of Product Marketing

Continuous learning and development form the cornerstone of workplace fulfillment, professional growth, and sustained job satisfaction.

Watch this special webinar with Adithya Pai, a seasoned Principal Solutions Architect at Qlik, in which we deep-dived into the world of self-paced software training programs and unraveled the secrets to making them engaging, profitable, and significantly impactful.
In this webinar we discussed:
Key benefits of self-paced software training
Tools for creating impactful programs
Practical tips to confidently get started
Proven strategies for efficient and effective implementation
How CloudShare can help you achieve self-paced training success
Whether you're a training manager, an e-learning professional, or just keen on mastering the art of building self-paced training programs, this webinar will equip you with the latest knowledge, best practices and strategies required.